The Residence Il Casale is located in a structure dating back to 1500 and offers apartments complete with all comforts, the result is a skilful renovation that has kept unchanged the architectural characteristics typical of the Tuscan countryside. A green lawn, framed by secular trees, leads to the sixteenth-century structure of the residence Il Casale, inside which are inviting apartments able to host couples to large families. The tourist apartments are immersed in the typical Tuscan countryside just 3 Km from Cortona and offer swimming pool, park, green spaces, golf course, small groups or families who want to stay near Cortona without sacrificing the comforts of a single accommodation. The Nine apartments, arranged on the ground floor or even on two floors, host from 2 to 5 people per apartment. Each apartment is equipped with a large swimming pool of 16 X 8 meters, for the exclusive use of the guests who can enjoy the unmistakable profile of Cortona that stands high on the hill, with its bell towers and its imposing walls of Etruscan origin. In the green of the Residence, the swimming pool will constitute, in summer afternoons, a suggestive oasis of refreshment and calmness. The City of Cortona can be reached by car or on foot, through the paths of the archaeological park that begin a few hundred meters away from the Casale. Cortona has maintained almost intact and defended its appearance characterized by alleys, steep streets, squares in a medieval and Renaissance architectural complex, dominated by the serene stone that structures monuments, palaces and monasteries. The activity of the Etruscan Academy founded in 1727, supported since its inception by prestigious names, by Voltaire, Montesquieu, Winkelmann, has been particularly emphasized In this historic City.
This air-conditioned apartment includes:
– Size: 723 m² 34 pax (+7 Extra beds)
– 10 Bedroom with double beds
– 1 Bedroom with 1 double bed and 1 single bed
– 4 Bedroom with 2 single beds
– 1 Bedroom with 3 single beds
– 11 Bathrooms with shower
– 9 Living room, 9 32 inch flat screen TV
– 9 Fully equipped kitchen
– Free Broadband Wi-Fi connection
– Alexa, voice assistant
Included You'll find:
– Bed linen and towels
– Kitchen linen
– Pool towels on charge
– Curtesy kit
The Pool access is free and shared with other Residence guests.
One child under 3 years of age stay on a crib pays € 10 a night.
One older child or adult pays € 20,00 a night in extra bed.
The maximum number of extra beds is 1.
The maximum number of cots is 1.
Any type of extra bed or cot is available upon request and after confirmation from the Residence.
Pets are allowed at an additional cost € 8 a day.
Supplements are not included in the total amount and must be paid separately during the stay.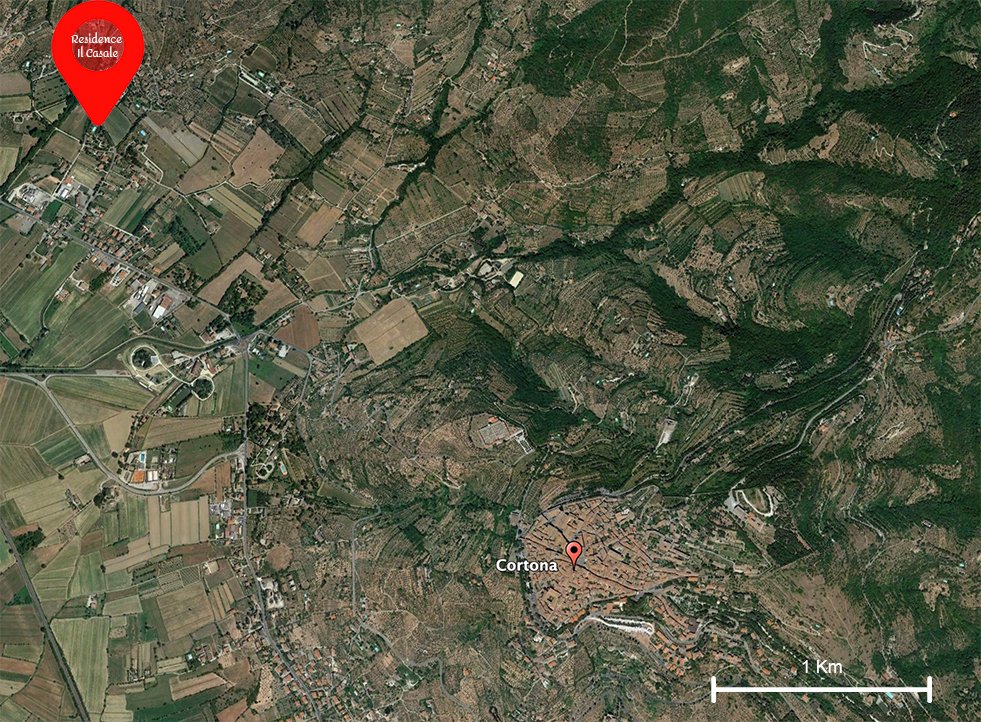 GPS coordinates: 43.288480 11.962963 (click or copy and paste on Google)