Marco
27. September, 2022.
Vraiment chouette. Très belle piscine. Très bon emplacement. ☺Piscine, emplacement. Airco. ☹Literie..

Tényleg édes itt az élet! ☺Vártak minket, kulcsátadás gyors volt. Sőt a problémánkat (a belsőlépcsőzés problémát jelentett derékfájás miatt) is rugalmasan kezelték, cserélhettünk egy olyan apartmanra ahol nincsenek lépcsők. A kert szép, tágas, gondozott. A parkoló szintén kellemes méretű. A medence úszásra alkalmas, a képek megfelelően adják vissza. Tényleg szép, tényleg nagy méretű. Mindenkinek jut napernyő, napágy. Mindegyik apartmanhoz tartozik kültéri asztal és szék és ezek megfelelően szeparáltak. A szobák tágasak, kényelmesek. A konyhában nekünk volt elegendő edény, pohár, evőeszköz, vízforraló, melegszendvicssütő. Tisztasággal is elégedettek voltunk. Egy-két szúnyoggal találkoztunk csak. A belsò gerendák nagyon szépek és a berendezés is kényelmes. Élmény ilyen hangulatú szálláson tölteni a pihenést. Cortona városa nagyjából 4-5km, ahol van Coop, Conad. Közelben van egy kávézó, sütik és egyszerű szendvicsek is kaphatóak. Nagyon jól éreztük magunkat, szeretnénk visszatérni. ☹Szúnyogháló nincs az ablakon. Nappalikban a kanapék nekem túl alacsonyak voltak.

Exceptional
Sebastian
11. August, 2022.
Bardzo dobre miejsce na relaks i odpoczynek, bardzo dobra atmosfera, świetna obsługa. ☺Lokalizacja, zieleń, duży basen, ćwiczenia jogi, doskonała obsługa, ☹Zbyt mało naczyń, talerzy, wyposażenia kuchni.

heerlijk verblijf ip mooie locatie onder de rook van Cortona ☺vriendelijk personeel, mooie appartementen goede airco, mooi park ☹geen minpunten

Superb

Relaxing stay in beautiful surroundings. ☺ The property is beautiful. The pool is big and in beautiful surroundings.

☺Die Nähe zu Cortona, zum Lago di Trasimeno etc. Der Pool, der, wie die ganze Anlage auch, von Schatten spendenden Bäumen umgeben war. Der Garten ist sehr schön angelegt. ☹Küche war mit sehr wenig Geschirr ausgestattet. Einzelbetten sehr schmal.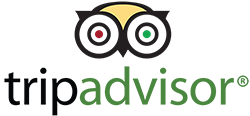 Beautiful country lodging Residence Il Casale is an old farm house renovated into a quaint boutique style lodging that is in an idyllic setting at the base of the historic city of Cortona. There are several units of different sizes that accommodate couples to families. You can even rent out the entire place for maybe family reunions or wedding parties. There is a rather large pool on the property, which is incredibly refreshing on a hot summer day. Our unit was a nice 2 bedroom, 1 bath located above a spacious eat in kitchen and living room. The antique furnishings, beamed ceilings, brick & stone work, and nice decor transport you in time. Management is gracious and helpful. We had one issue that Gianluca immediately addressed upon hearing about it and did everything possible to get the situation fixed. The only problems found were that the unit was not stocked very well. There is a kitchen but only one pot and no pans. It's a little hard to prepare breakfast with just one pot. There are no basic amenities usually found in a kitchen such as salt and pepper. They try very hard to be good stewards of the land and ask you to separate rubbish, yet there's only 1 bag supplied, making it hard to separate waste. Lastly The couches are way too low making it difficult for older people to get up or down. Other than the issues mentioned above, this is a great place to stay. Thanks again to Gianluca and Yevgenia.

Florian B
12. August, 2019.
Einfach perfekt Wir haben die Unterkunft für unsere Hochzeit gebucht und waren mehr als begeistert! Das Personal war super freundlich und hat uns quasi wörtlich jeden Wunsch von den Augen abgelesen. Die Unterkünfte sind wunderschön und die Anlage traumhaft. Vielen vielen Dank, dass wir unsere Hochzeit mit Freunden und Familie bei euch feiern stuften, liebes Residence Il Casale Team!

KarlB65
9. January, 2019.
Buona Struttura per soggiornare nelle vicinanze di Cortona Abbiamo soggiornato in uno degli appartamenti in cui è suddiviso questo casale (Appartamento Ortensia) per 3 notti dal 29 Dicembre 2018 al 1 Gennaio 2019. La struttura è accogliente con un bel giardino comune ben tenuto ed ampio parcheggio privato comune. Sicuramente chi utilizzerà la struttura nei periodi caldi potrà anche sfruttare la bella piscina esterna. L'appartamento è ben arredato in stile rustico ed accogliente, i 3 letti sono nella medesima camera con un singolo ed un matrimoniale. Oltre al soggiorno c'è una cucina essenziale completa di forno e 2 bagni, ognuno con doccia ma purtroppo senza il bidet. Nei dintorni è possibile visitare Cortona oppure le cittadine del lago Trasimeno ma per entrambi è necessario spostarsi in auto. Per chi utilizza la struttura in inverno sarebbe da prevedere un caminetto ed inoltre almeno in uno dei 2 bagni installerei un bidet. Infine una nota che riguarda solo chi come noi fa parte di un gruppo numeroso di amici (circa 30), sarebbe bene prevedere una sala comune magari dotata di cucina e dell'auspicato camino per poter condividere i pasti ed i momenti della giornata in cui si vuole stare insieme. Noi abbiamo dovuto (come ripiego) utilizzare la sala dell'appartamento più grande che avevamo a disposizione che comunque rimaneva sempre l'appartamento privato di qualcuno.
Stefania R
27. August, 2018.
Mini vacanza Abbiamo soggiornato dal 23 al 26 agosto 2018 in occasione dei campionati italiani del Ruzzolone eravamo in 17 persone e avevamo 6 appartamenti tutti bellissimi e ben arredati e molto puliti in più la piscina e meravigliosa proprio per chi desidera la tranquillità questo è il posto giusto magnifico giardino ogni appartamento con o tavolini fuori ......i proprietari super gentili e molto cortesi ....grazie di tutto speriamo di rivederci molto presto ......saluti stefy e amici ...

Relaxing house near Cortona Lovely setting with a beautiful, immaculate pool and surroundings. . The apartments are very well kept and historic. My only criticism was with booking.com who we booked with as their property description is inaccurate. It says additional toilet and none of the 2 bedroom apartments have one. Our apartment was changed by the venue at the last minute from the one we booked and Alessandro was very helpful, the bedrooms were fine, although the one with single beds was small. Bathroom was fine and clean and shower worked well although a bit on the small side. Residence is well placed for getting around and close to Cortona (about 8 mins to drive) we were pleased we stayed here rather than in the town centre as having an area to sit outside and relax is great..

Stefano1961
6. August, 2017.
Una piacevole sorpresa per una notte romantica. Arrivo a Montecchio e mi metto a cercare un posto dove passare la notte con la mia compagna. Troviamo IL CASALE a pochi chilometri e il prezzo (90 Euro) ci ispira, anche consultando i pareri positivi su tripadvisor. Ma non pensavamo di trovare un appartamento al piano terra tutto per noi, composto da un ingresso/soggiorno, una grande e incantevole camera da letto, una piccola ma completa cucina e due bagni identici (uno a testa) composti da antibagno, doccia e water (non c'è il bidet). Il soffitto di travi a vista e mattoni rossi protetto da vernice trasparente antipolvere, il pavimento in pietra, il letto matrimoniale doppio in metallo, le morbide lenzuola, l'impianto condizionamento con convettori a pavimento silenziosissimi (fuori c'erano 42 gradi), la cura quasi maniacale ai particolari (le serrature a catenaccio nei bagni, i rubinetti, il lavabo...). E tutto perfettamente pulito. Tutto perfetto e romantico per noi che cercavamo una notte d'amore in un posto da sogno! Emozionante. P.S. Non abbiamo usufruito della fantastica piscina immersa nel verde a causa dei 42 gradi, ma sarebbe stato ancora più bello !

cvgz
28. September, 2016.
Best place to be! Beautiful environment and magnificent high rooms nicely decorated. Of all facilities. Fine pool for the entire day to enjoy! Supermarket nearby as well as restaurants in the beautiful old town of Cortona.

Fabio e Frances... L
4. September, 2016.
Un antico casale immerso nelle colline toscane Incantevole casale immerso nelle verdi colline toscane. L'appartamento (mughetto) nel quale abbiamo soggiornato una settimana era ben arredato e completo di tutti i confort. Molto bella la piscina e strategica la posizione del casale situato tra Umbria e Toscana. Il titolare, sig. Vittorio molto cordiale e disponibile.

isabelroldan2016
29. August, 2016.
" Entorno maravilloso " a dos pasos de la bella Cortona Agradecer la amabilidad de Alessandra ! El exterior de los apartamentos es magnífico. El único tema negativo es el pago obligado del aire acondicionado ya que realmente no lo pudimos poner en marcha, puesto que el edificio es muy antiguo y dentro más bien pasamos algo de " fresco" en pleno verano. El Girasoli es un apartamento esquinado y precisaría más iluminación interior ya que entra poca luz natural, por lo demás todo correcto.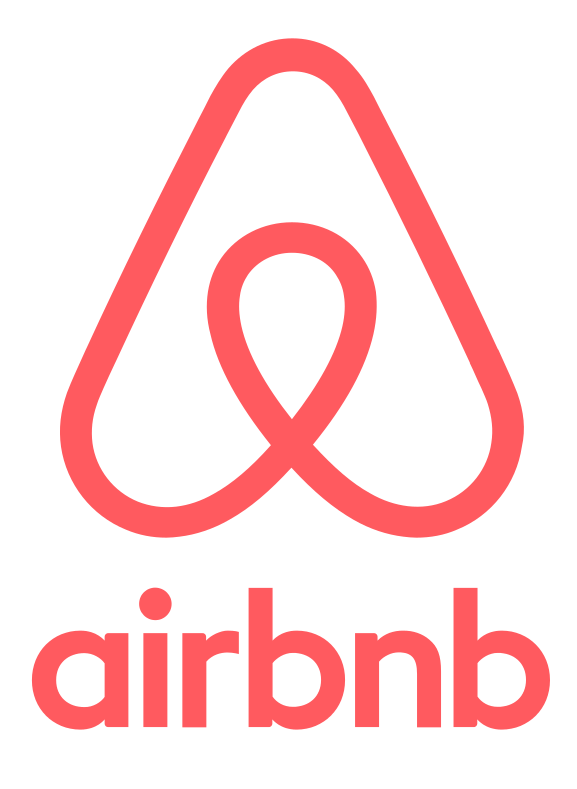 Christoph
18. September, 2016.
Staying at Vittolios was great. The actual booked appartement was a little bit noisy due to a transformator next to the it. But Vittolio and his colleagues arranged for us to move into another appartement in their resort without any extra costs. The pool is really nice, the location is close to Cortona, Arezzo is really close by as well. All in all we had a very good and relaxed time there.
Laura
11. September, 2015.
We stayed in the Glicine apartment at the Residence Il Casale 3 nights and couldn't have had a better experience. Vittorio and Alessandra gave us very warm welcome and took extremely good care of us during our stay. The location is ideal for visiting Cortona, which is a very short drive. Arezzo is only 30 minutes away and lots of other towns close by. The apartment is well-appointed in what can be best described as rustic elegance. Vittorio has a keen eye for art and antique furnishings, which grace all his properties (Il Casale, Villa Serena, Villa Baldelli) and make them special. Glicine was very comfortable for two people with a lovely bedroom and bathroom and small kitchenette. The air conditioning worked great and it was dead silent at night. We loved the well-maintained grounds and pool. One of our greatest pleasures during the stay was eating at Vittorio's restaurant at the Villa Baldelli (all 3 nights!), where we were once again treated like family by Demitrio and Riccardo. But the real draw is the food. It would be hard to find a chef as original Doriana, who brings a subtle refinement to traditional Tuscan cuisine. We highly recommend it! Above all, Vittorio is the real deal - a true Italian hospitality entrepreneur from a Cortona family as far back as anyone can remember. His manager, Alessandra, is one of the most professional people we met in Italy. They will greet you from the heart and treat you like family. If you want to experience the authentic Italian spirit of generosity and relaxed refinement, this is the place to stay. We hope to return next year to visit our new friends!
Vittorio's Tuscan villa that's been modified into separate apartments (not sure how many..6 or 8?) provided a perfect, quiet tuscan experience for my family of four (2 adult boys, husband and myself). Our apartment was large -2 bed, 2 bath, nice kitchen and sitting area with beautiful authentic wooden ceiling and clay tile floors with lovely tuscan antique furniture. The view of the tuscan hills and town of Cortona was stunning. We also enjoyed the well kept garden and pool. We had 2 wonderful breakfasts (for an additional fee of $12 Euro) at the beautiful villa next door that is also owned by Vittorio called Relais Villa Baldelli. Next time we're back, we will be staying longer!!! Vittorio is a warm and friendly man - I only wish we'd had more time to get to know him better.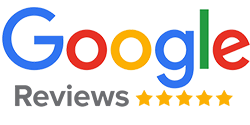 Nwakwo Nelson
30. November, 2022.
Nice and good caring walkers. Really nice there, no noise very quiet and lot of trees help make it cool.
Lucie Khinast
31. August, 2020.
The B&B is located in a very beautiful area, next to the beautiful hills of Cortona. The apartment we stayed in (app. Mimosa) provides 2 big bedrooms(old Italian style), a kitchen, a living room, and two full bathrooms.(and air condition) You also get a private table for 6 in the garden of the B&B. There is no breakfast but it is easy to prep a breakfast with food from the nearby supermarket. The pool is very large and well taken care of. For only 5€ you can wash your laundry. The manager, Paola, is very nice, friendly and helpful. It was amazing!!!!!!!
taku alab
20. June, 2020.
👍
Marie-line Lacombe
25. August, 2019.
Parfait, je conseille